Departure time:
7.30 AM- 12.30 PM Am
Location:
Tra Que Village
Book Now!
Hoi An is beautiful. Yes, it's beautiful not only because of the ancient old quarter but also the countryside around. Only 15 minutes cycling from the city center, you will be surprised by the beauty of an amazing vegetable farm called Tra Que village. The special thing here is that people just use seaweeds to fertilize the herbs, so they are totally organic. Visiting Tra Que village with our bike tours, you will have an easy ride through the beautiful rice fields watching water buffaloes lounging in the mud during the hot days or glassy rivers going around the village. Moreover, you will have a chance to interact with local people when you experience farming work and making some rice paper.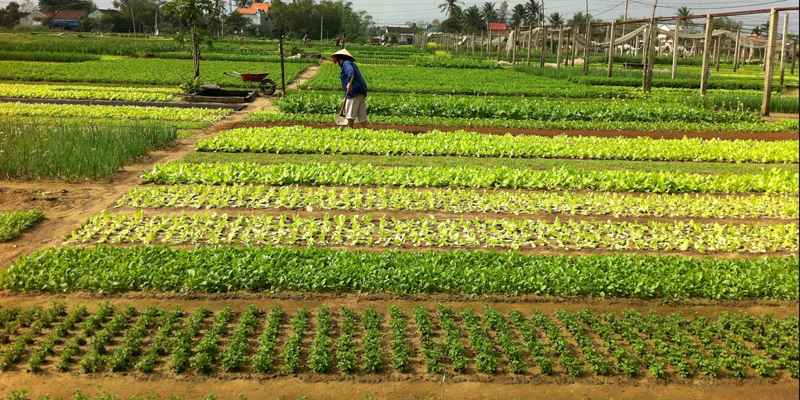 For Hoi An people, they believe that hanging lanterns in front of their house will bring luck, happiness and wealth to the members family in the house. Do you want to make your own awesome handmade souvenir lantern?
Let 's join our Hoi An Lantern Making and Tra Que Bike tour. This tour combines a cycling trip to Tra Que village and short handmade lantern making class. No skill required. Just have fun. At the end of the tour, a bowl of Pho for lunch is a must 😉 So what are you waiting for?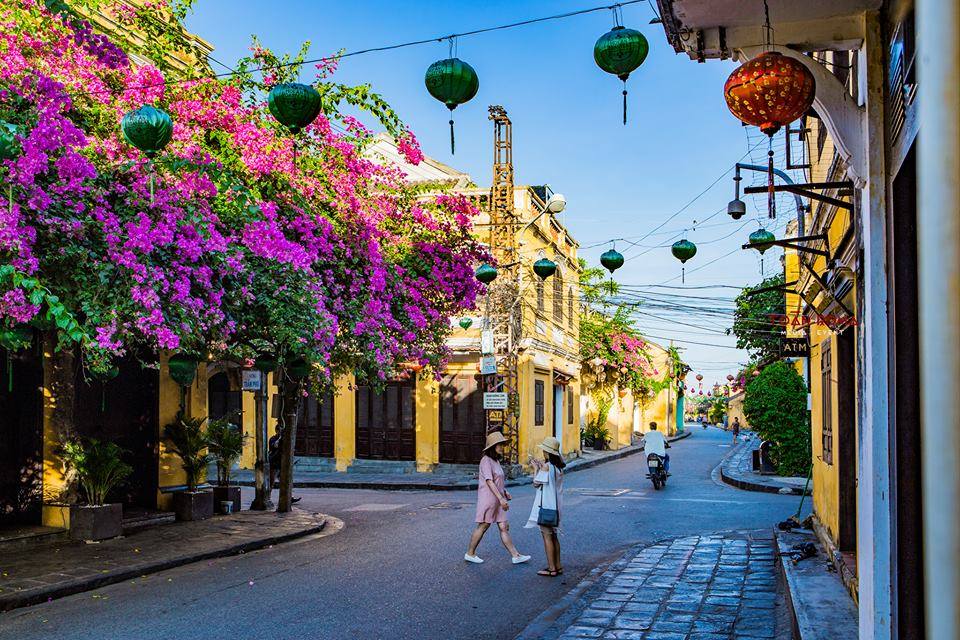 Highlights of Lantern making class and Tra Que Bike Tour
• Take a ride to Tra Que village
• Learn to make traditional rice paper
• Join the farmers in gardening activities, from preparing the land to picking vegetables.
• Interact with local people and know more about local life
• Cycle back along countryside roads
• Lantern making class 1 hour
• Enjoy a light lunch with local Pho (beef noodle soup)/ Vietnamese bread/ Cao Lau 
Notes:
• Children's bicycle available, 6 years and over.
• Bicycle with children's seat available upon request.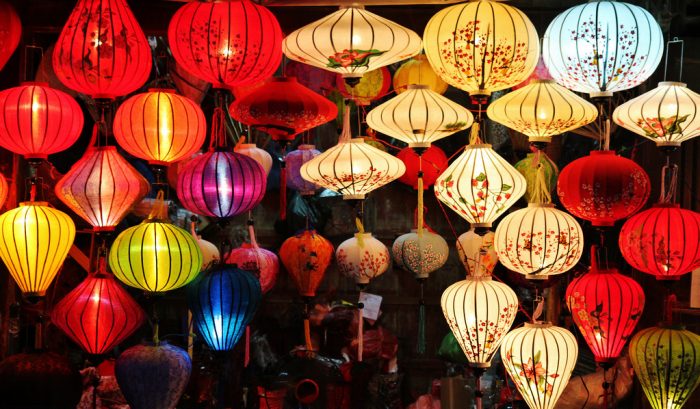 ITINERARY
7.30 AM: Depart from our office
7.45 AM: Explore tra Que village
11.15 AM: Lantern making class
12.15 noon: Have a light lunch
12.30 noon: Tour ends
Essential information:
Departure Time: 7.30 am to 12.30 noon

Meeting point: Our office,119 Tran Quang Khai St, Hoi An, Quang Nam 550000, Vietnam (Opposite Tu Anh Restaurant).

 Link Google Map 
Duration: 5 hours
Transportation: bicycle
Tour type: Join tour.
Tour Runs: Minimum 2 persons, maximum on request
Available: Everyday
Distance: 7 km (round trip)
Lantern making class: 1 hour

Adult: 35 USD/ 1 pax. Kid 5- 9 years: 25 USD/ 1pax.

 Below: 4 years: Free (go with parents)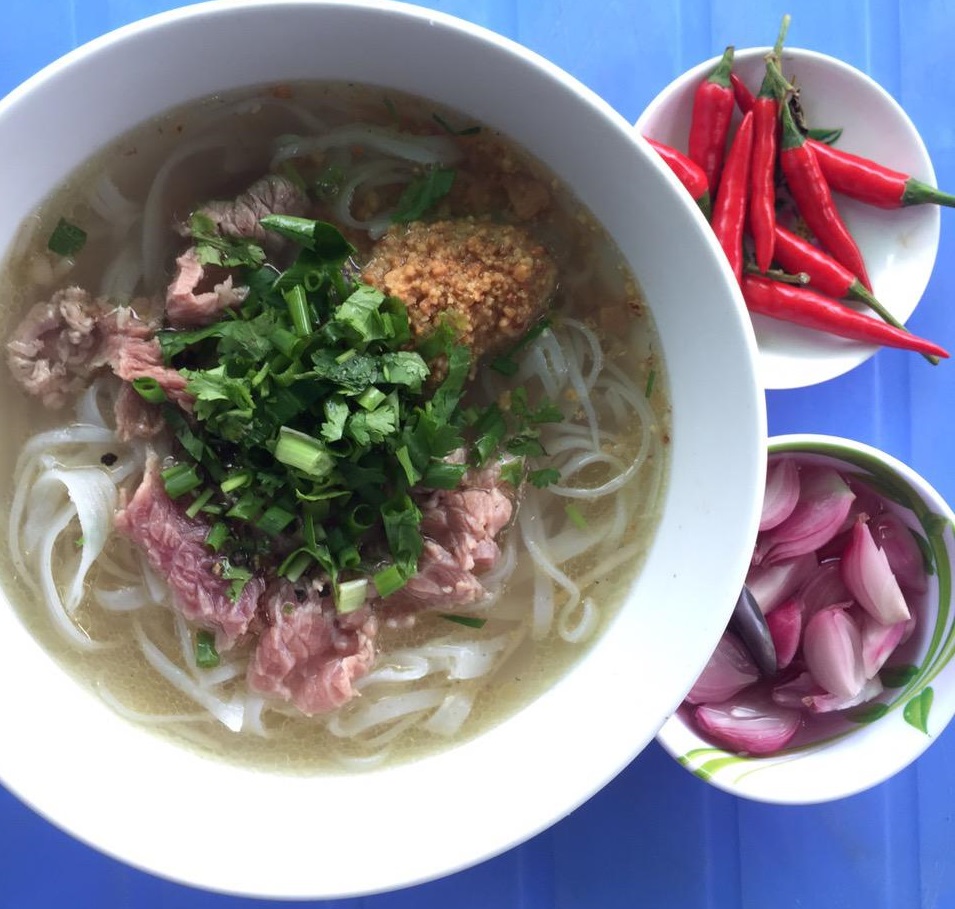 Inclusion:

Bicycle, Helmets on required, English speaking tour guide, Entrance fee, Activities, Beer, Light lunch (Pho), Your product: lantern size 30, Lantern making class: 1 hour and Many photo opportunities.

Exclusion:

Pick up and drop off service, Gratitude, Personal fee

Adult: 35 USD/ 1 pax. Kid 5- 9 years: 25 USD/ 1pax
Below: 4 years: Free (go with parents)
Note: Children who want to make their own lanterns need to be at least 3 years old and pay the same fees as an adult.

265 total views, 3 views today

Tags: hoi an, lantern making, Tra Que bike tour